San Jose Airport to Jaco - Crocodile watching Boat Tour on Tarcoles River – Private Transportation Services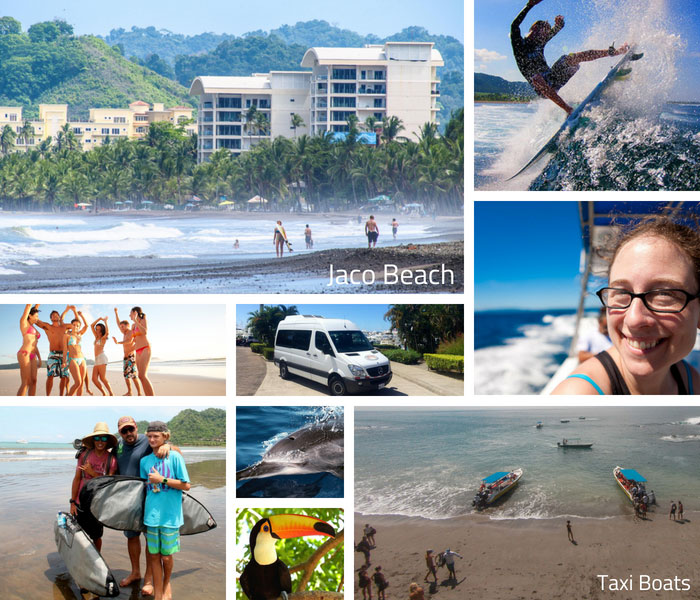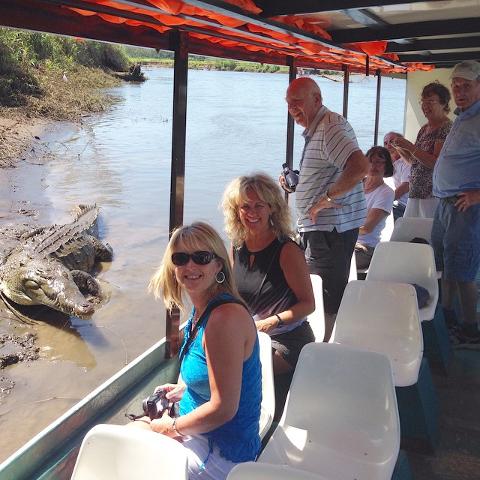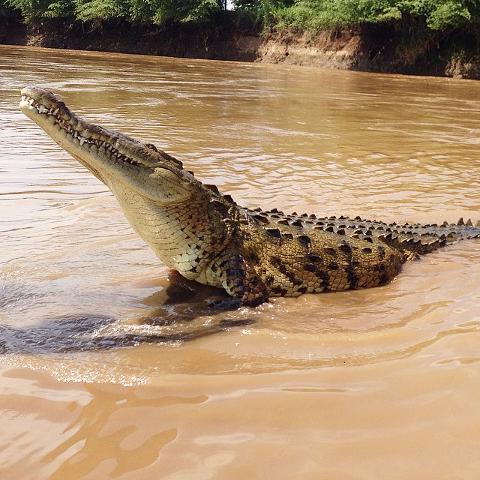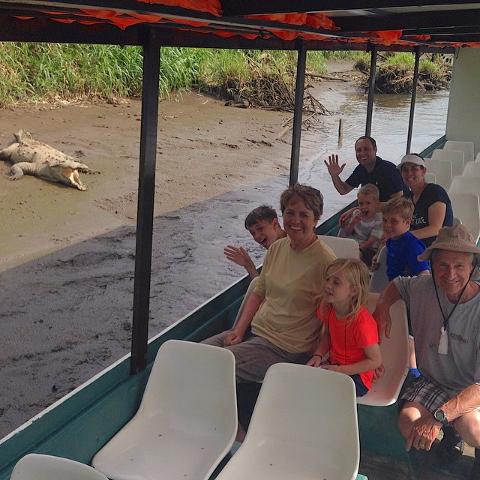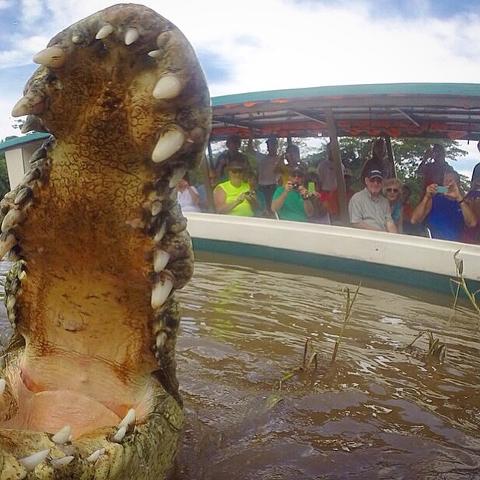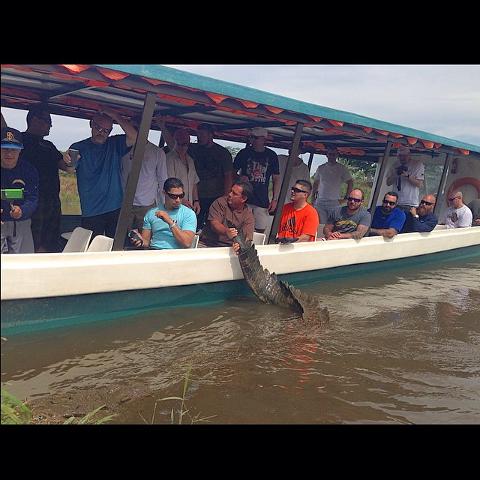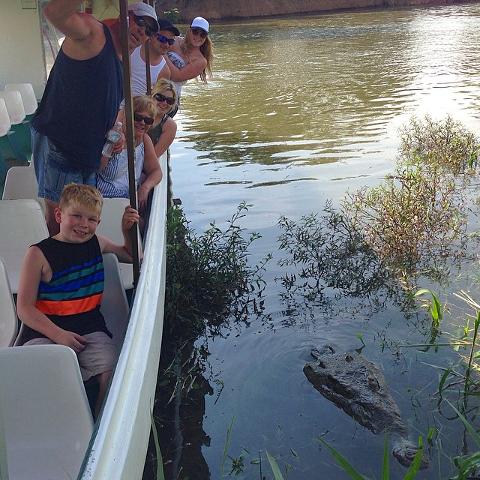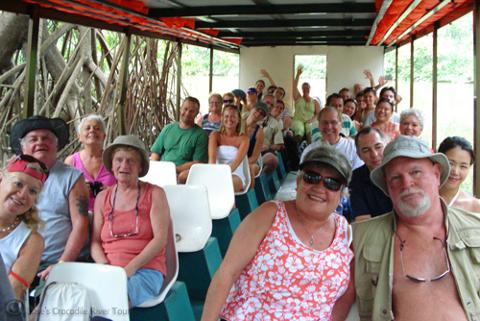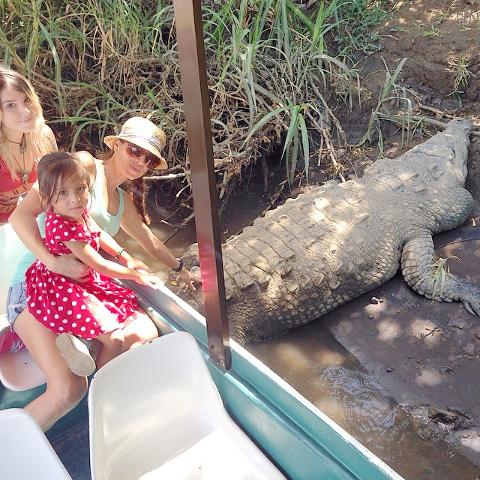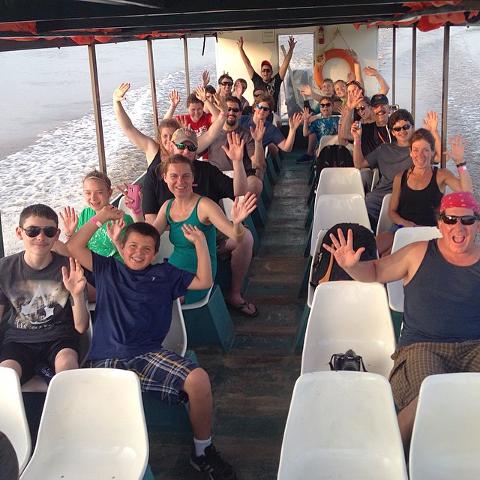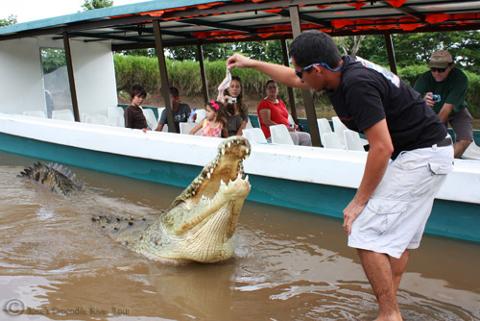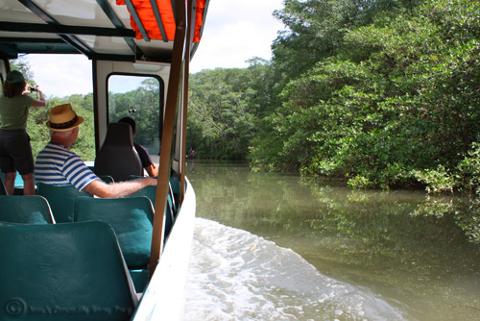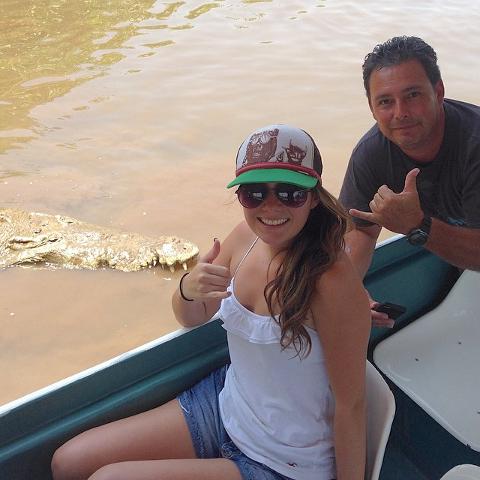 Duration: 7 Hours (approx.)
Product code: PFSRGT
San Jose Airport to Jaco - Crocodile watching Boat Tour on Tarcoles River – Private Transportation Services
That's why we have added the Adventure Connection with a stop at the Tarcoles River for a Crocodile Safari Boat tour on the way.
This is a great way to break up this 3 hour drive, because you're bound to see a multitude of wildlife including the famous, huge, 20-ft American crocodiles that inhabit the Carara Biological Reserve area of the Tarcioles River. Keep your eyes peeled for a rare sighting of the Scarlet Macaw and over fifty other species of birds you can see there. Plus, if you're traveling with children, they'll get a kick out of the "Jesus Christ Lizards" that literally walk on water here.
The
industrial Río Virilla river originating near the capital city of San José later joins the Río Grande to form the Tarcoles River and flows
southwest to the Pacific Ocean to the river mouth near Jacó's Herradura Beach.
You'll be accompanied by a bilingual guide who will point out the often difficult-to-see wildlife along this two-hour boat tour of
the Tarcoles River and into the Guacalillo mangrove estuary. Your wholefamily will love this entertaining and informative tour at one of Costa Rica's most-complex ecosystems. You're bound to see more crocodiles here than anywhere else in the world!
After finishing the tour take you to your hotel in Jaco Beach

Add us to your WhatsApp and contact us any time you need!!!:
WhatsApp: + 506 8849 8569
email: reservations@transportation-costarica.com
web: shuttles.transportation-costarica.com


For complete information about all transportation options from San Jose Airport to Jaco Beach please visit this "LINK"