Arenal COMBO Lost Canyon Horseback to Waterfall Maleku Village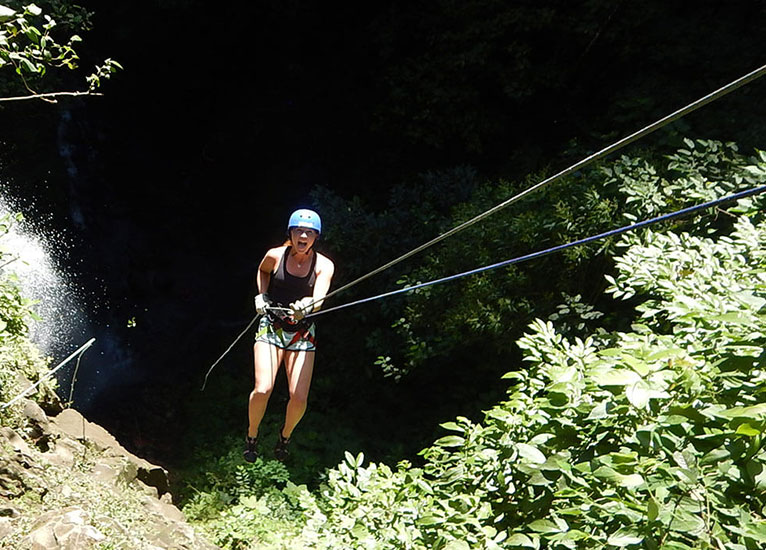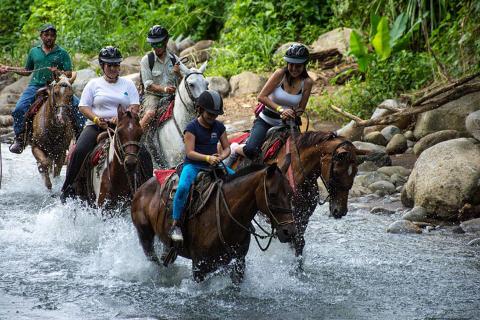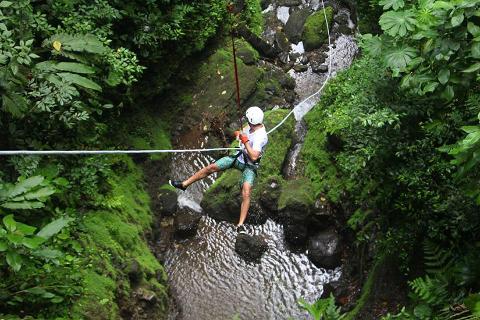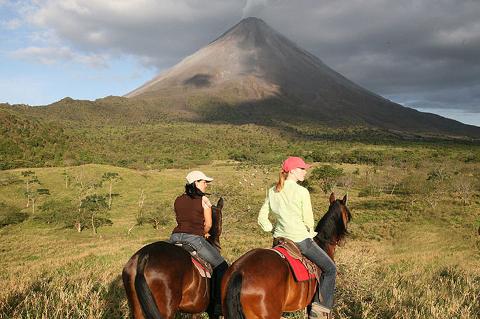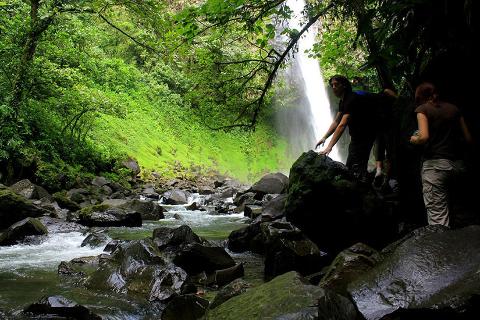 Duration: 9 Hours (approx.)
Product code: PIQTYE
Arenal COMBO Lost Canyon Horseback to Waterfall Maleku Village
Visit two of the most popular activities Costa Rica- adventurous canyoneering and a leisurely horseback ride to the breathtaking La Fortuna waterfall!
The Lost Canyon is situated deep into the Costa Rican rainforest. To get there you'll take a 4x4 ride through the rolling hills of the gorgeous Costa Rican countryside. When you start your adventure, you'll find out that canyoneering is more than just repelling; it's a full-body work out! You'll use your arms, legs, and hands to climb through Mother Nature's obstacle course - jumping into pools, sliding down a natural water slide, sitting under waterfalls, pulling yourself up some rocks and helping yourself down others. Then, finish your adventure with a 200 ft waterfall drop -- repelling part of the way and then letting go of the reins to experience a guided free fall drop! Talk about adrenaline!
Walk back up the canyon to our Canyon Café and enjoy a delicious lunch we call the famous WARRIOR BUFFET before heading to the ranch for horseback riding!
Upon arrival to the ranch you will be introduced to your horse and guide who will provide safety instructions and tell you about the route you are about to take. Along the way, your guide will point out wildlife, and you will get to see beautiful views of the green countryside and the breathtaking Arenal volcano.
When you reach the entrance to the waterfall, you will "park" your horse and head with your guide down to the La Fortuna Waterfall. There are 300 steps to get to the famous La Fortuna Waterfall and 300 to get back up! When you reach the bottom, you'll have an opportunity to take lots of pictures and swim in the cool waters of one of the largest waterfalls in Arenal.
When you are ready, take your time as you head back up the staircase where your horses will be waiting to take you back to the ranch. On your way back, you'll stop by a little thatched-roof cabin to learn about the Maleku, one of Costa Rica's few remaining indigenous tribes that originated in the Arenal area. You will get to see their traditional handicrafts and learn about their culture and language. You might want
to bring a little extra money to buy some authentic Costa Rican souvenirs!
Add us to your WhatsApp and contact us any time you need!!!:
WhatsApp: + 506 8849 8569
email: reservations@transportation-costarica.com
web: shuttles.transportation-costarica.com

This tour includes:

Transport to/from your hotel
Fun
Professional guides who love what they do
Tropical fruit break
Delicious home-cooked meal
Towel
Lots of adventure
Advisable to bring:
Secure shoes
Clothes to get wet in
A change of clothes for after the tour
Appetite for adventure